Careers
Whether you're a career changer seeking a new business challenge or a recent college graduate seeking an opportunity where your potential is as virtually unlimited as your energy, commitment and drive, a career as a Northwestern Mutual financial representative with Northwestern Mutual-Morristown may be the right move for you.
Why Northwestern Mutual-Morristown?
Our network office consists of over 300 people in five locations offering clients service in personal and business planning analysis, group insurance and investment services. Northwestern Mutual-Morristown has sold more than $16 billion of life insurance. Our knowledgeable specialists, talented support staff and state-of-the-art technology can help make winning skills into excellent habits.
Together you can help clients create customized personal solutions and offer sound guidance in areas that include retirement solutions, business planning analysis, estate analysis, wealth accumulation and investment products and services.
What can you expect for training and development at Northwestern Mutual-Morristown?
Our network office will provide you with a comprehensive training and development curriculum for your professional growth that includes:
Sales training that will build a foundation in Northwestern Mutual's sales process and product knowledge.
Ongoing development program for your educational and personal growth to include coaching, mentoring and study groups.
Continued advancement of your education through profession studies, such as the Chartered Life Underwriter (CLU®) designation.
To continue our tradition of excellence, we're looking for quality performers who place a high value on independence, have high ethical standards and a track record of success.
Call us today to talk about your new career. Our recruiters are:
Morristown:
Gwen Beslow
973-531-2166
Wendy Dos Santos
973-531-2181
White Plains:
Allie Fugazy
Looking for an Internship?
Are you looking for an internship with real work experience? You should consider working as a Financial Representative with Northwestern Mutual-Morristown. To learn more about our office, visit us at a job fair at any of the following colleges:
| | | |
| --- | --- | --- |
| Montclair State University | Ramapo College | Monmouth University |
| Seton Hall University | St. Peter's College | Drew University |
| William Paterson University | Caldwell College | Kean University |
| Fairleigh Dickinson | Rowan University | TCNJ |
| Rutgers University | Penn State | The College of St. Elizabeth |
If your school is not listed you can contact Jacqueline Savino at jacqueline.savino@nm.com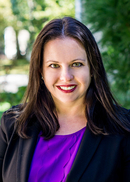 Gwen Beslow

gwen.beslow@nm.com
Office 973-531-2166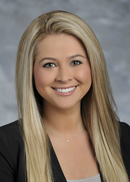 Allie Fugazy
Director of Recruitment
allie.fugazy@nm.com
Office 914-367-0948
My Networks: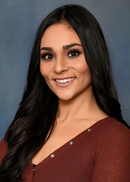 Jacqueline Savino
Campus Recruiter
jacqueline.savino@nm.com
Mobile 609-651-0348
Wendy Romina Dos Santos
Recruiter
wendy.dossantos@nm.com
Office 973-531-2181