Management Team
The success of our group can be directly attributed to the high quality of leadership and the strength of our management team. Our goal is to ensure the continued success of our financial representatives by providing the proper guidance and support to help them experience both personal and professional growth.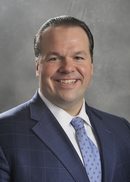 Matthew Jon Holleran
Managing Partner
matthew.holleran@nm.com
Office 973-531-2222
My Networks:
Matt Holleran, started with Northwestern Mutual in 2002 as an Intern after graduating from Cornell University with a degree in Mechanical Engineering. In January of 2003 he achieved Pacesetter 1st 40 and completed his CLU® and ChFC® in 2004. He quickly realized that Leadership was his passion and became the #5 College Unit Director in the Company in the 2004-2005 Awards Year. In 2006, he was named the #1 Field Director in the Eastern Region and was asked to become the District Director in Syracuse, NY in early 2008.
As the District Director in Syracuse he led a team that was responsible for double digit growth every year in Lives, New Clients and Premium. In March of 2011 he was asked to become the Managing Director in Buffalo, NY and personally wrote over 150 Lives in the 2011-2012 Eastern Regional Year while leading the office to be ranked #1 in its Category.
He has coached 10 Pacesetter 1st 40 and 4 Second 60 Award recipients as well as a Mountaintop Award Winner. In addition, he qualified for MDRT every year since 2005. On January 1st, 2015, he was appointed Managing Partner for Northwestern Mutual in Morristown, NJ.
Matt lives in Morristown with his wife, Athena, and their daughter, Christianna.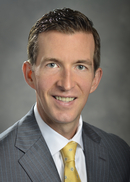 Managing Director
Office 914-367-0977
My Networks:
As the Managing Director for Northwestern Mutual - White Plains, NY, Cody Dolly helps lead a prestigious group of veteran Financial Advisors, as well as overseeing the recruiting and development of under 5 year financial representatives. Our financial representatives develop enduring relationships with clients by providing expert guidance for a lifetime of financial security. They work with clients to identify their definitions of financial security and then focus on solutions that can help make those financial goals a reality.
Cody was born and raised in the New York Adirondack area.  He now enjoys living in Stamford, CT.  He has been with Northwestern Mutual since 2002. 
He likes to stay active as an Ironman triathlete and a marathon runner.  In addition he enjoys travel, volunteering, trying new restaurants and spending time with friends and family.
Darren E. Grahame, CFP®, CLU®, ChFC®, RICP®, CLF®
Financial Representative
darren.grahame@nm.com
Office 973-531-2270
My Networks:
Darren E Grahame, CLU®, ChFC®, RHU®, REBC®, CASL®, RICP™, CAP®, CLF®, CFP®
Darren has been the Development Officer with Northwestern Mutual in Morristown since May of 2016 and has been with the company since 2009. Prior to working in Morristown, Darren was the Development Officer in Memphis, TN for 19 months. As Development Officer, his role is to ensure achievement of all agency development targets; including all aspects of horizontal growth for the entire Network Office territory. 
Previously, he was the Long Term Care Specialist for the Upstate NY area and a Field Director in the Syracuse office.  Darren also ran the internship program for four years as the College Unit Director with that same office.
Darren received his BS in Business Management from Binghamton University in 2006.  He currently resides in Rockaway, NJ with his wife Brigid and their two sons, Jameson and Sully.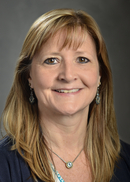 Theresa Gallo
Director of Finance and Operations
theresa.gallo@nm.com
Office 973-531-2211
Terry began her career with Northwestern Mutual in 2006.  She was hired to manage the Investment Operation's Department, and served on the Investment Operations Advisory Committee for the Eastern Region.  Her main focus now is in the Account/Finance area while maintaining involvement in Investment Operations and Compliance. Terry attended Union College and graduated from Stafford Hall School of Business. Terry holds her FINRA securities licenses 7, 63, 66, 24, 9 and 10, and NJ State Life and Health Insurance.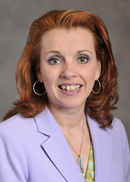 Eileen M Seabolt
Director of Network Office Supervision
eileen.seabolt@nm.com
Office 973-531-2105
Eileen began her career with Northwestern Mutual in 1996 as an Executive Assistant for a Financial Representative .  In 2000 Eileen transitioned to the Network Office formerly located in Poughkeepsie NY as the Director Of Operations, Director of Network Office Supervision and NMIS Operations Manager. Eileen currently serves as the Director of Network Office Supervision in Morristown, NJ which has locations throughout New York and New Jersey.  Eileen is a member of the Field Supervision Advisory Committee which partners with the Home Office to improve processes and procedures for the field supervision community as a whole.  Eileen holds FINRA securities registrations 6, 63, 66, 7, 9 and 10 and her NY State Life, Accident and Health license.  Eileen and her family reside in Ulster County, New York.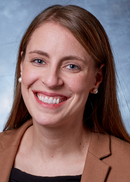 Financial Representative
Office 973-531-2222
Katie Dowdell is the Director of Productivity and Development for the Northwestern Mutual Morristown NJ Network Office.  Katie is originally from Macon, GA and attended the University of North Carolina majoring in Business Administration.  Go heels.
Katie brings a strong finance and coaching background to her role.  She worked for Franklin Street Partners Private Wealth Management, where their Family Office focused on financial planning for high net worth clients and professional athletes.  After getting her MBA from Duke, she worked in corporate finance at John Deere, where she also served as a career & development coach for internal clients. 
Since joining Northwestern Mutual, Katie has been devoted to coaching and developing new advisors in Morristown, White Plains and New York City.  She's certified as a Neuroleadership Group and Activity Coach.
Katie and her husband Eric live in Summit, NJ and have two boys Harry and Charlie.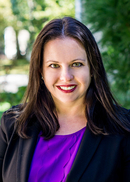 Gwen Beslow

gwen.beslow@nm.com
Office 973-531-2166
Gwen Beslow began her career in San Francisco, recruiting salespeople for startup companies when Google recruited her to find the "World's Top 1%" software engineers. After reaching the top of Google's recruiting metric board after just two months, Gwen was chosen to attend Google's intensive Sourcer Training Program, where she further refined her applicant search capabilities. After leaving Google, Gwen was contracted by Microsoft to recruit engineers for those specialized jobs that internal Microsoft recruiters were unable to fill.
In late 2008, Gwen was hired to create and manage the North and South American Talent Acquisition department for a $50 billion bank. As the Head of Talent Acquisition, she supervised the hiring of hundreds of finance and compliance individuals and was directly responsible for conducting executive searches and negotiating contracts. 
Gwen has given speeches at Harvard Business School, Yale School of Management, Wharton Business School, Columbia University, New York University and the Singaporean Consulate. She is also the author of an e-book, "Job Interview Results," which divulges secrets for optimal interviewing at the most exclusive and sought-after companies.
She joined Northwestern Mutual in 2017 and lives in Morristown with her husband, Brian and her sons, Jason, Wolf and Magnus.
Jacquelyn M Schwartz
Director of Training
jacquelyn.schwartz@nm.com
Office 973-531-2169
Jackie started as an intern for the recruiting team in September of 2012.  Upon graduating from Rutgers in December of 2012 she came on board fulltime as a Recruiting Coordinator.  She transitioned to the Contracting and Licensing Coordinator and did that until February of 2015.  At which point she became the Campus Recruiter for the Morristown Office.   Jackie was involved in the internship for three years as the Intern Champion in the Morristown Office.
Jackie is married to David; They live in Morris Plains, NJ with their dog Spanky.