Career Changers
Whether you are at the early stages of your career or considering a greater change, with the support of a quality organization, it can be an easy transition.
Some successful financial representatives with Northwestern Mutual-Morristown made the move to build their own practice at the earlier stages of their career. Others were more and established and seeking a more empowered role.
Many attorneys, bankers, accountants, educators, and military personnel have two things in common …they enjoy helping people and have transitioned into successful careers as financial representatives with the Northwestern Mutual.
A career as a financial representative can give you the independence you are looking for, while having the extensive resources of Northwestern Mutual available to you.
Northwestern Mutual has been a leader in providing financial security to clients for over 150 years. Founded in 1857, our company is well-positioned to help manage financial risk and achieve financial security in today's complex world.
---
Career Description
Financial Representatives and Advisors:
Provide expert guidance and innovative solutions for individuals and businesses in the areas of personal planning anaysis including retirement planning, business planning analysis, employee benefits .

Are supported by a highly competent staff and a network of Specialists who provide expertise in all product areas.

Grow their business by building trusted relationships with their clients.

Have exclusive access to Northwestern Mutual insurance products and an array of quality investment choices.
---
Making a Difference
"I lost five clients on 9/11 in the World Trade Center. One of the widowed clients had several children and was expecting another child at the time of the attacks. We had completed some important work up to that point.
About two years after 9/11, I stopped at her house to say hi. Other people were present, and she introduced me to them as the person who saved her life.
We are distinguished by our excellent executive leadership, the guiding principles of putting the client first and always and doing the right thing, and an overall commitment to excellence in everything we try to do.
I would not do what I do if I could not represent Northwestern Mutual. "
Career Advice
"If you are willing to work harder than you probably ever have before and have a passion for what you do, no other career can provide as much personal freedom and financial success doing work that truly makes a positive difference in people's lives."
---
Our Recruiters are:
Morristown:
Gwen Beslow
973-531-2166
Wendy Dos Santos
973-531-2181
White Plains:
Allie Fugazy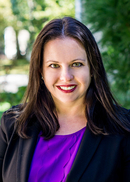 Gwen Beslow

gwen.beslow@nm.com
Office 973-531-2166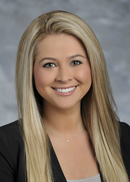 Allie Fugazy
Director of Recruitment
allie.fugazy@nm.com
Office 914-367-0948
My Networks: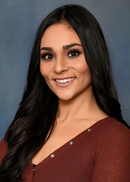 Jacqueline Savino
Campus Recruiter
jacqueline.savino@nm.com
Mobile 609-651-0348
Wendy Romina Dos Santos
Recruiter
wendy.dossantos@nm.com
Office 973-531-2181