Associates
Our financial representatives have an incredible opportunity to positively impact people's lives - the lives of their clients, their families and those in their communities. They take this responsibility seriously and so do we. We provide them with the training and support they need to ensure their success, but we know it is their productive work ethic, strong relationship skills and professionalism that make them extraordinary.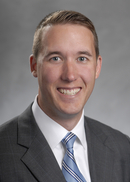 Life Insurance Specialist
brendan.meyer@nm.com
My Networks: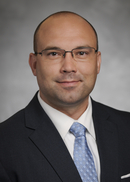 Growth and Development Director
glenn.hickok@nm.com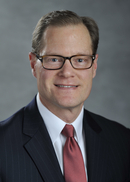 Disability Income Specialist
mark.mantay@nm.com
My Networks:
Mark Mantay's Personal Website
Mark is a Wealth Management Advisor and has been with Northwestern Mutual since 2004. He changed careers when he joined Northwestern Mutual and has built a thriving, balanced practice since then.  Mark helps successful professionals, retirees and business owners attain financial security for themselves, their families and their businesses now and in the future. He uses a planning-based approach, so his clients achieve success in their financial lives. He then provides expert guidance in the implementation of innovative insurance and investment solutions.
Mark's first career as a technology executive leveraged his bachelor's and master's degrees in Mechanical Engineering as well as his MBA. Shortly after joining Northwestern Mutual, he received his CERTIFIED FINANCIAL PLANNER™ designation which helps serve as a foundation for expert knowledge to serve his clients better.
Knowing that no plan is static, Mark builds and maintains long-term relationships by updating plans and solutions as client's needs and goals change and as they evolve to new phases in their financial lives. Satisfied long-term clients refer others and that fuels Mark's practice.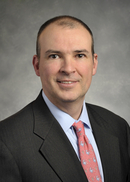 Long Term Care Specialist
matthew.farley@nm.com
Matthew Farley's Personal Website
Matt Farley has been a Financial Advisor for over 20 years. Matt graduated from Allegheny College in 1990 with a Bachelor's Degree in Aquatic Environments. Matt has given many seminars on financial planning and disability insurance at many different businesses & hospitals. He works with thousands of families & Businesses across the country.
College Unit Director
michael.franco@nm.com
My Networks: